7 Moles Dinner
December 22, 2022 05:00 PM until December 22, 2022 11:00 PM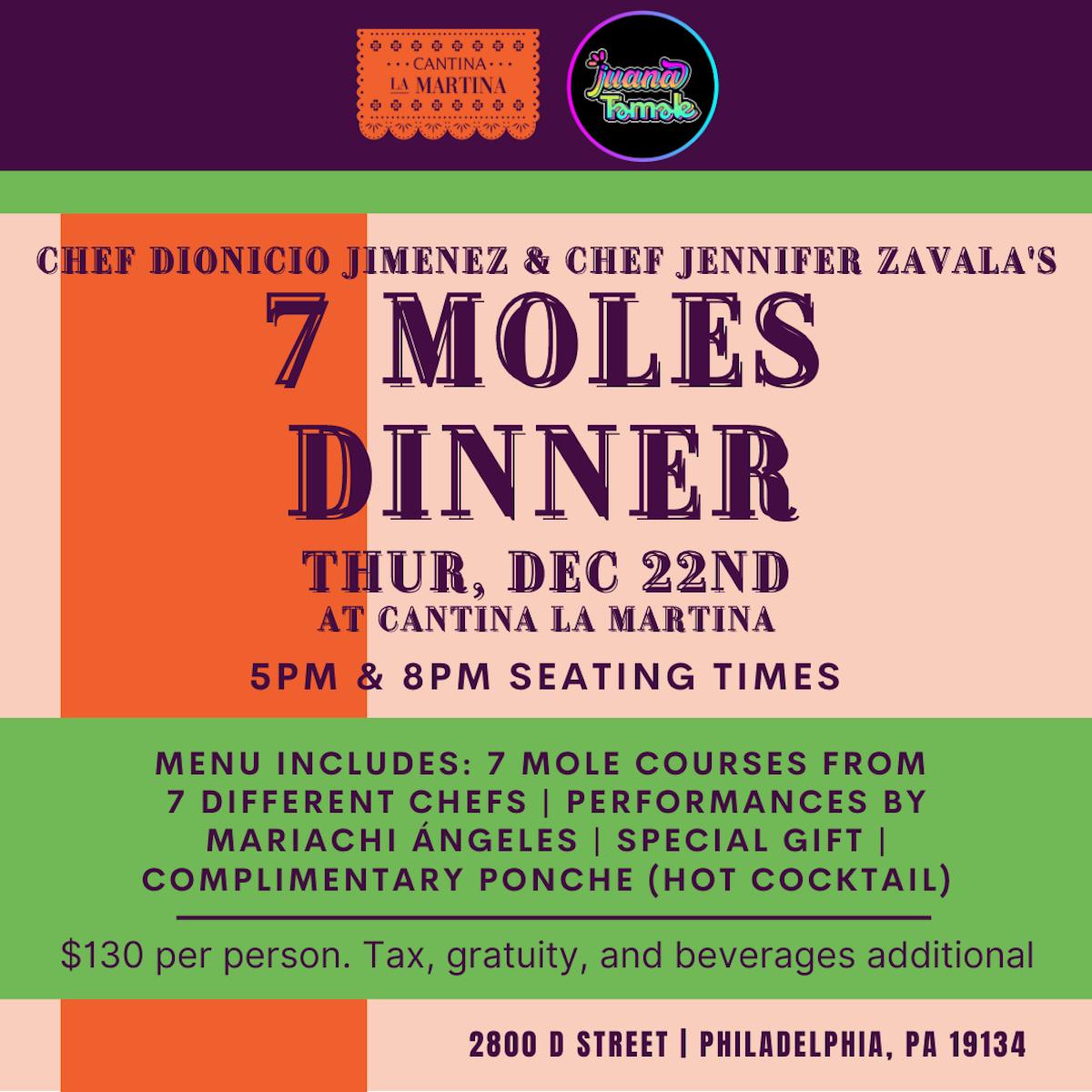 Slide 1 of 2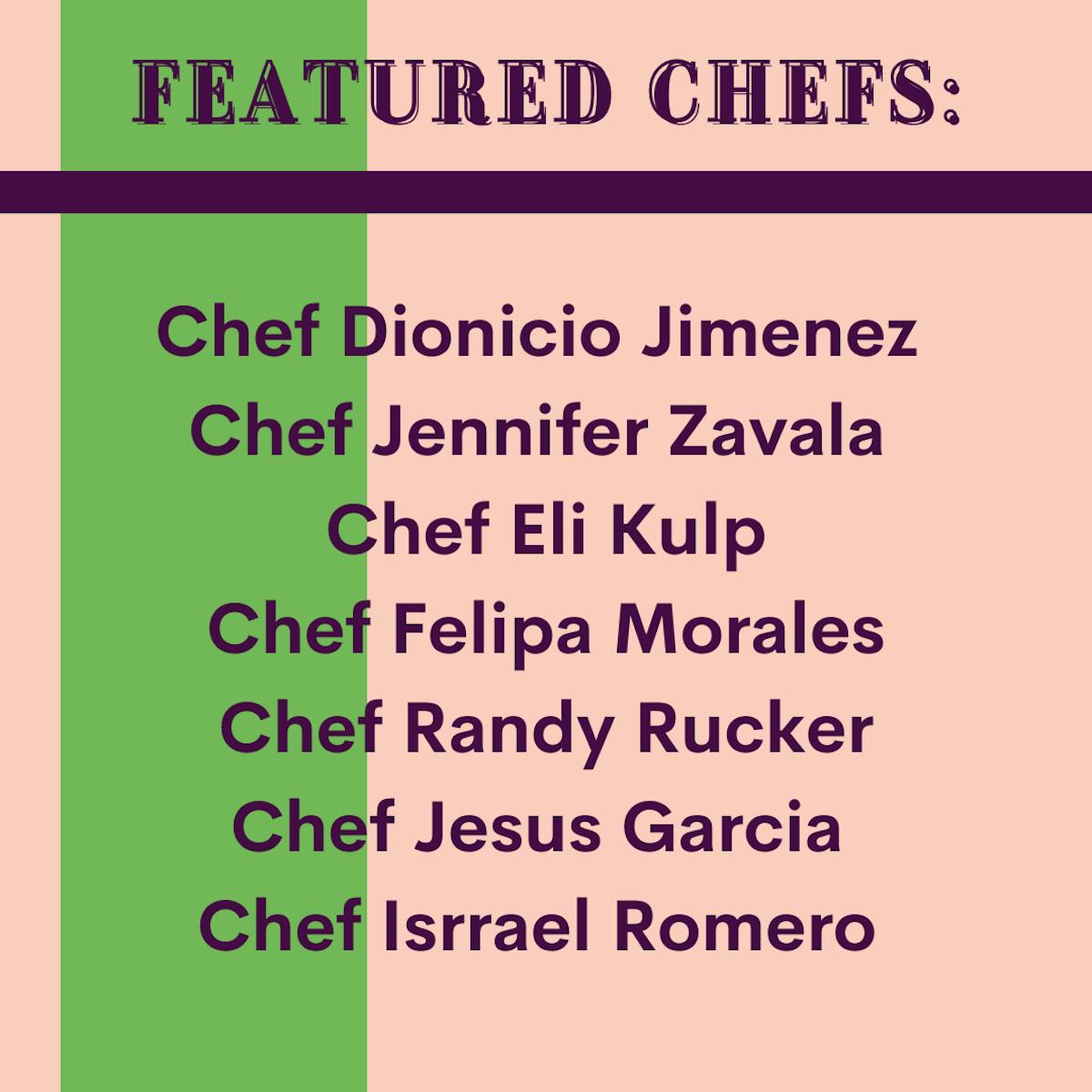 Slide 2 of 2
This event takes place at Cantina la Martina on Thursday, December 22nd and is co-hosted Chef Dionicio Jimenez and Chef Jennifer Zavala. There are two seatings, one at 5pm and one at 8pm. Your seating time is chosen at the time of ticket purchase.
The $130 per person menu includes 7 course tasting menu of 7 different moles created by 7 different chefs. Tax, 20% gratuity, and beverages are above and beyond the $130 per person. Tax and 20% gratuity are pre-paid in advance with your ticket purchase. You will receive a beverage check at your table at the end of the event.
Food Allergies: Cantina la Martina is happy to accommodate certain food allergies and restrictions. Please indicate your restrictions in the text box provided. Vegetarians can be easily accommodated with advanced notice. Unfortunately, our mole contains gluten and tree nuts, but we're happy to accommodate any gluten free guests or tree nut free guests with a non-mole tasting menu with advanced notice.
There is a 15 minute grace period for the 5pm seating for those who need it..
The event will take place in the heated tent on the outdoor patio.
There will be no regular dinner service the evening of the event. This event is reservation only, and no walk ins will be permitted. The cut-off for reservations and tickets is December 15th (unless sold out before).
Book Your Reservation Here!