7 Moles
December 20, 2023 05:00 PM until December 20, 2023 11:00 PM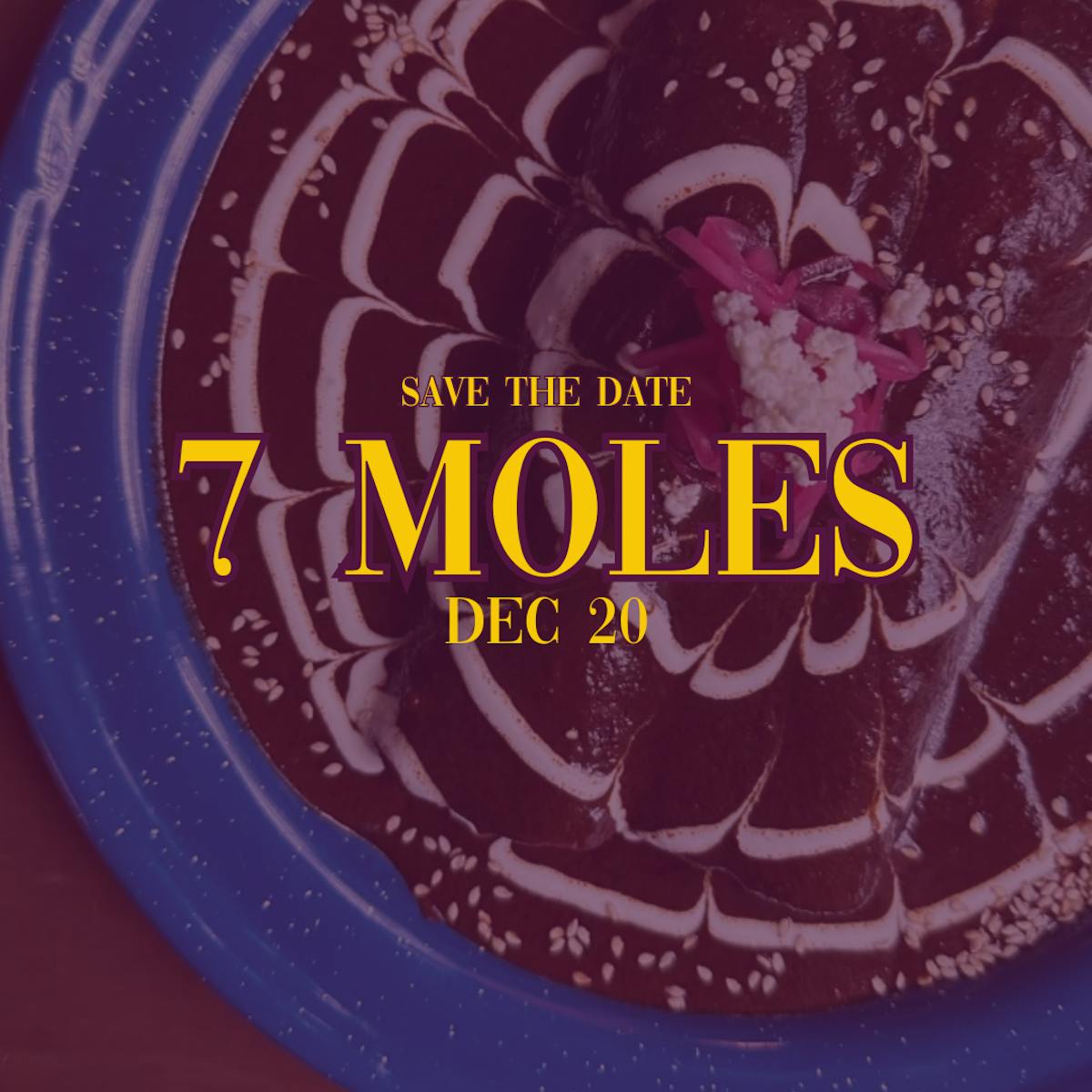 7 Moles returns on Wednesday, December 20th, and you're not going to believe this year's chef line up:
🔪 Chef Marc Vetri (@marcvetri) of @vetricucinaphl
🔪 Chef Jennifer Zavala (@foxyladychef) of @juanatamale
🔪 Chef Karla Torres of @laingratacamden
🔪 Chef Reuben Asaram (@chefreubenphilly) of REUBY
🔪 Chef Odilon Sandoval of @tonalliphilly
🔪 Chef Jacob Trinh (@trinheatss) of @nuongphl
🔪 Chef Brian Mattera (@brianmattera) of @gildaphilly
That's 7 chefs. 7 courses. 7 different mole interpretations from around the world. 🌎
7 Moles menu is $150 per person (tax, grat, and beverages additional). A portion of the proceeds is going toward a food pantry at the McPherson Library in Kensington.
Two seating times are available: one at 5pm and one at 8:30pm.
Performances by Mauricio Valadez.
This event is reservation only, no walk-ins will be permitted. We will be closing the restaurant exclusively for the dinner.
Something tells us with THAT chef line up this dinner will sell out immediately, so get your tickets ASAP in our link in bio. 🔥
Our 7 Moles dinner was created to highlight the meaning of holidays, family, food, and community. Thank you for celebrating with us. 🫶
Important Info:
>Two seating times are available: one at 5pm and one at 8:30pm.
>The event will take place in our heated outdoor tent.
>You will get a beverage check at the conclusion of the event.
>Please buy tickets together if you want to sit together. If you want a reservation larger than 6, please contact us in advance.
>Please let us know any dietary restrictions in advance
>Please arrive on time for the event as everyone will be served at the same time
Reservations Here